June is PTSD awareness Month:
Yesterday, a young veteran came to our clinic with a 75% combined disability rating under the VA guidelines. The veteran was serving in Afghanistan and during the tour a bomb went off causing multiple mental and physical injuries.
Patient is experiencing back pain, anxiety, depression, PTSD, and insomnia.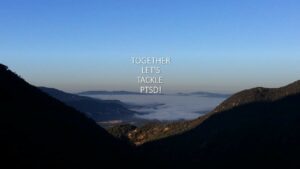 PTSD (post traumatic stress): The stress is caused by a traumatic event. It could be an accident, domestic violence, abuses, and the war. PTSD should not be left unattended and it should be addressed immediately because it could have some long term mental and physical effects.
Acupuncture is an essential therapy to reduce addiction to opioids, medication intake and PTSD.
Veterans need help!
La Vie Acupuncture Clinic is dedicated to serve our veterans.