La Vie Acupuncture Clinic was founded in 2007 by Dr. Alexandre Hillairet, DAOM. with the vision of creating a medical practice that treats every patient with first-rate care. Our office staff at La Vie Acupuncture Clinic are highly-trained and exceptionally friendly. We provide the most serene atmosphere to enhance the effect of our treatments.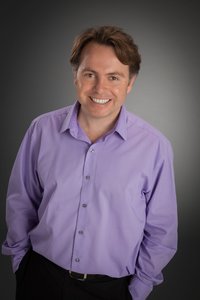 Dr. Alexandre Hillairet, DAOM
Doctor of Acupuncture and Oriental Medicine.
Alexandre Hillairet, DAOM earned his degree in Biochemistry from the University of Marseille, France. He successfully received a master's degree from the College of Oriental Medicine in Santa Barbara. He completed his externship working with stage IV Cancer patients at hospices, provided acupuncture services at the American-Indian Clinic in Santa Barbara and he trained at the University of Morinomya, Osaka, Japan. He earned his doctorate degree at Emperors' College of Oriental Medicine in Santa Monica. He completed his acupuncture research at the Cedar-Sinai hospital in Beverly Hills. Dr. Hillairet is board certified by the California Acupuncture Certification Board and by the National Acupuncture licensure Board.
Alexandre is a proud member of the Calabasas Chamber of Commerce in Greater Los Angeles and of the Business Network International in Ventura County. He has authored medical acupuncture papers on the effectiveness of acupuncture.
Alexandre enjoys spending time with his children in his spare time. He loves to travel domestically and internationally to volunteer in third world countries.
La Vie Acupuncture Clinic is contracted with most major insurance companies.
While we are pleased to be able to provide services to you, it can be extremely difficult for us to keep track of all the individual requirements of all patients insurance plans. As you know, each insurance can have different stipulations. Although we do our very best to help patients with their insurance questions, providing them with quality patient care is our primary concern. Therefore, we do ask that you take responsibility regarding what your insurance may or may not cover before you come in for your appointment. Unfortunately, if you do not inform us of any special requirements regarding your individual plan, it is possible that you could have a needless out-of-pocket expense.