Most of the time, people seek acupuncture to treat pain and other conditions such as digestive issues, infertility… It is important to note that acupuncture is extremely beneficial post surgery. We usually recommend to start therapy when all the stitches are out so we can start reducing inflammation, swelling and help with range of motion. Acupuncture will speed up the healing process and strengthen the joints.
We have treated: ankles, knees, hips, shoulders and back.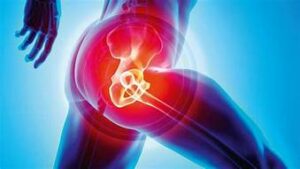 The healing process: We recommend to start acupuncture immediately after surgery to reduce swelling and pain. For example, after a hip surgery, the leg will be swollen so we need to address it right away so the pain will starts decreasing within days. We don't have to work at the surgical site as we'd rather to wait when all the stitches are out. Patient will be required to attend therapy 3 times a week until all symptoms have decreased.
Patients can take pain medication if they wish while doing acupuncture as there is no interaction. It is better when the patient does take any medication because we can really understand the patient's limitations, post surgery.
In general, medications are going to mask symptoms and patients might do things that they should not be doing.
Remember, acupuncture will be beneficial to treat your condition.