La Vie Acupuncture Clinic, Inc. is an acupuncture practice located in Ventura and Canoga Park, California. Some of our patients are locals and others travel from Camarillo, Thousand Oaks, Westlake Village, Agoura Hills, Calabasas, West hills, Woodland Hills and some are from Simi Valley. Our locations have a convenient access from the 101 freeway, and we have handicap parking. Each building has an elevator for easy access to our clinic.
Sometimes, our patients ask us why we called our business: "La Vie Acupuncture Clinic". Our specialty is acupuncture and La Vie means life in English, inochi in Japanese and la vida in Spanish. Health and preventive medicine provide us a certain quality of life. Quality is always better than quantity.
Patients ask us: "How long does it take to become an acupuncturist?"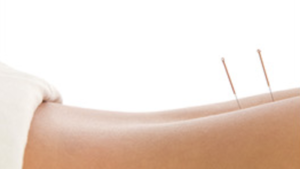 Acupuncture is a new procedure in the United States. Since its introduction, in 1974, it has become regulated as any other medical profession. We always encourage our patients to read the acupuncture legislation at http://www.Acupuncture.ca.gov/. The regulations have provided safety for the consumer by standardizing the profession across California. In the 1970's to mid-1980's, providers had less than 1000 hours of training, and some of them called themselves doctors. Today, there are two levels of acupuncture training:
Master's Level Acupuncture
The first level is the master's degree which is a 4 year program, over 4000 hours. The master's degree allows the student to take the California State Board exam. If the student passes the exam, he or she becomes a licensed acupuncturist and they can practice traditional oriental medicine. Most acupuncturists, today, only have a master's degree.
Doctorate Level Acupuncture
The second level of training is the clinical doctorate of acupuncture and oriental medicine. After becoming a licensed acupuncturist, the student becomes eligible for the 2 years program and 2000 hours of training. After completing the required dissertation and residency, the student will graduate and he or she will become a doctor of acupuncture and oriental medicine, abbreviated D.A.O.M. Today, there are over 15,000 acupuncturists in California and there are only 10-15% who have this second level of training. The doctorate program forms better health practitioners, better clinicians and it better serves the patient. For more information about acupuncture and traditional oriental medicine please see our services page, or contact us with questions.
Dr. Alexandre Hillairet, DAOM